Kinion Bankston (Southern Boyz)
Garrett Johnson (Brush Wold Hunter)
Joel Burham (Whitetail Fit)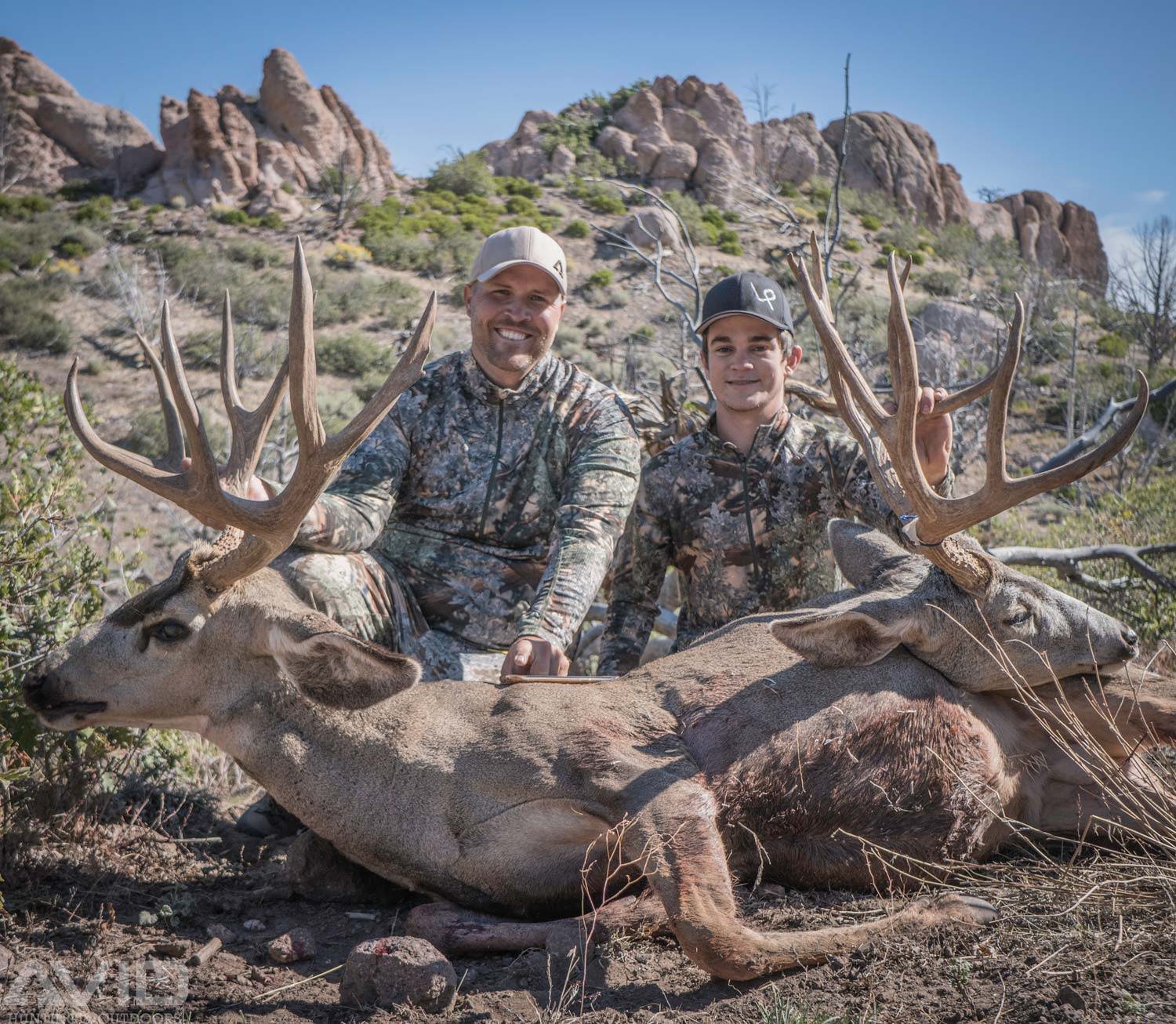 Brandon Walker is a hunter with a passion for hunting and Southern Utah. He comes from a family deep-rooted in hunting traditions and strives to pass those traditions to his kids in much the same way his father taught him. Brandon was introduced to hunting by his father Scott Walker as soon as he was able to walk. Since then, the passion has only grown. Brandon was able to harvest his very first mule deer at age 14 with bow, and while his preferred hunt would be an archery hunt, any hunt even with a muzzleloader or rifle is better than no hunt in his mind. Brandon has ventured far and wide in search of amazing hunting experiences alone but prefers still to experience an adventure with friends and family.
While everyone hunts for their own reasons, sometimes hunting turns into a competition about the biggest and the best animals taken that year. But what about the real hunters, the DIY hunters, the hunters that don't have and endless bank account? They are the hunters and outdoorsmen who Brandon strives to emulate. In Southern Utah, he has world-class hunting in his backyard where he prefers to spend his time with family and friends enjoying the outdoors. Brandon wants to bring that meat and potatoes culture back to hunting, the outdoors, and sharing that vision with family and friends. He strives to teach his kids the excitement of seeing big game in the wild, and not what's on TV. So, while you might not see the biggest and the best animals taken by Brandon, you will see local people and families hunting and enjoying the outdoors in true Western fashion.
As an owner of AVID Hunting and Outdoors Digital Magazine, Brandon is not a stranger to the hunting industry and enjoys partnering with like-minded individuals and companies like Corbotras lochi. As a way of giving back to the hunting community, Brandon, through AVID has set up the Hunter's Choice Giveaway that gives his subscribers a great chance to win amazing hunts from the United States to Africa! Follow along on the AVID Instagram or Facebook, and don't forget to sign up for a membership on their website.

"From Wyoming to Oregon to the Mexico border and even into Africa, King's XKG Series has been with me. I have literally tried and compared every other major brand of camo. At the end of the day, King's Camo blends and fits better than any other out there. While the quality of their products is outstanding, the customer service is even better. King's is operated and ran by some of the most down-to-earth people I've ever had the pleasure to meet. Because of that, I will always have the peace of mind that not only am I getting the absolute best products money can buy, but also supporting a company that truly cares about its customers and the hunting industry."