BUSHNELL'S TRIGGER EFFECT
Bushnell's Trigger Effect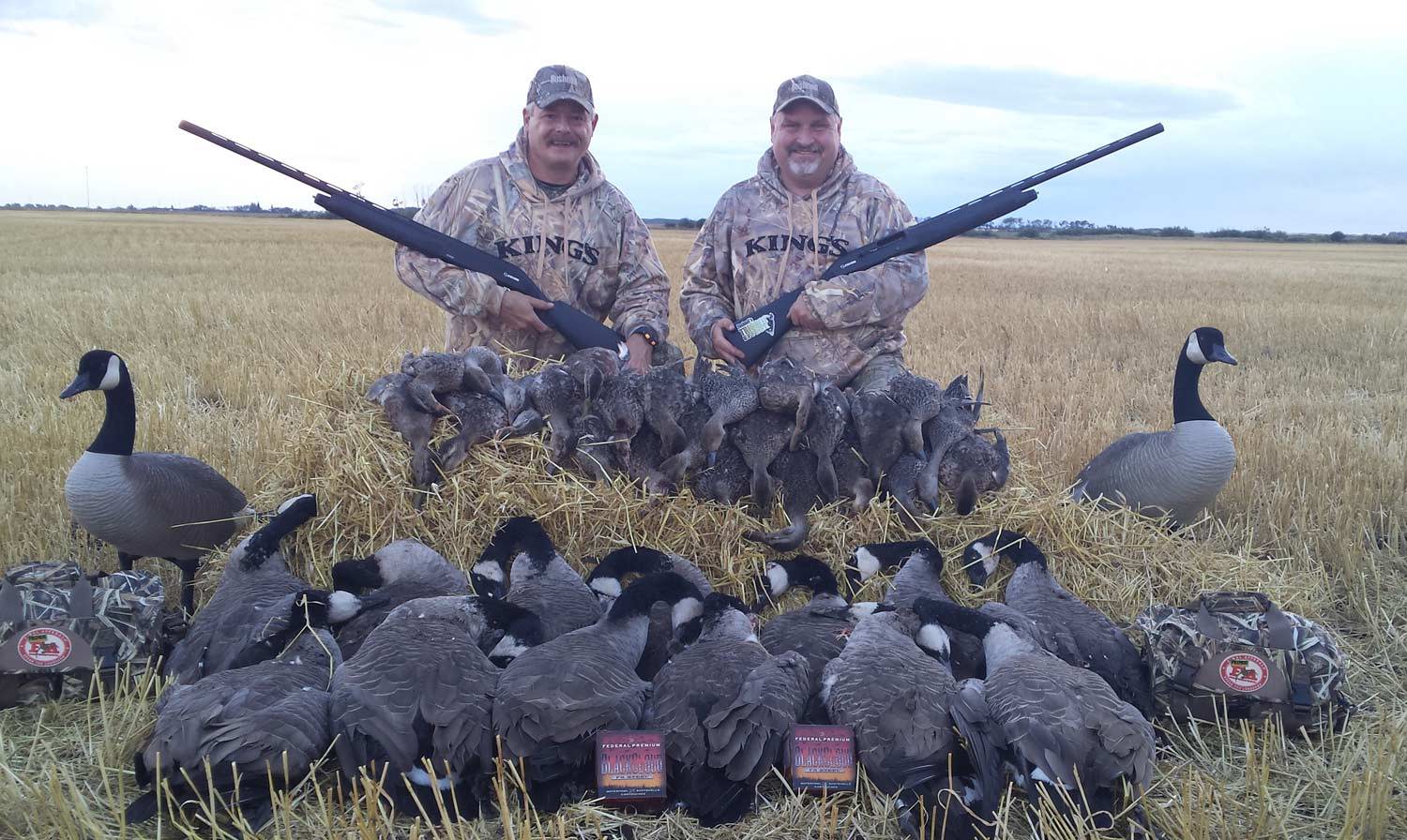 Dean and Kent both had their introduction to hunting at a very young age. Dean's major influences were his grand-father and father whom raised their family on wild meats in the interior of British Columbia, Canada. Similarly, Kent was raised in south central Manitoba, Canada and he was introduced to hunting by his father and uncle. For as long as both can remember hunting was a way of life. So much so, that in their early adult lives they both moved onto post-secondary education achieving careers as professional wildlife/fisheries biologists. Additionally, both Dean and Kent were big-game guides and more so with Kent whom spent the better half of his life professionally guiding all over Canada. Both of them are also the Hosts of the hunting TV show Bushnell's Trigger Effect.
Bushnell's Trigger Effect Dean's major passions are his five children and wife, however sharing his education and life experience is also very important to him. Dean thoroughly believes in balance when it comes to hunting. Meaning, as hunters we take from the land, therefore it is our responsibility to give back. Kent's major passion is simply being outdoors, in any capacity. However, there is a special drive for him to introduce people to his love of hunting and especially the youth.
Kent's favorite hunt by far was harvesting the world record free-range fallow deer in the south Pacific Region using archery gear. Kent was fully honored to be able to harvest the buck in a way that words cannot explain. Dean's favorite hunt was harvesting a 55-inch bull moose in northern British Columbia. Not because of its size or majesty, but because it was the first animal he harvested after the passing of his father from cancer. Every time he sees that moose on his wall it honors his father who taught him the importance of our natural resources. If they both could choose one goal, it would be to share their knowledge, passion and understanding as both hunters and biologists to better the natural resources we all have been blessed with.
Being avid hunters and biologists, Dean and Kent are very aware of the habitats they hunt in all over the world. King's Camo provides the most diverse patterns which allows the best match to every habitat they hunt in. In Dean and Kent's minds, King's is simply the best.

Watch Bushnell's Trigger Effect on Sportsmen's Channel Starting July 6 - 4:30 PM EST
Follow Bushnell's Trigger Effect