Kinion Bankston (Southern Boyz)
Garrett Johnson (Brush Wold Hunter)
Joel Burham (Whitetail Fit)
JOEL BURHAM | WHITETAIL FIT
Joel Burham | Whitetail Fit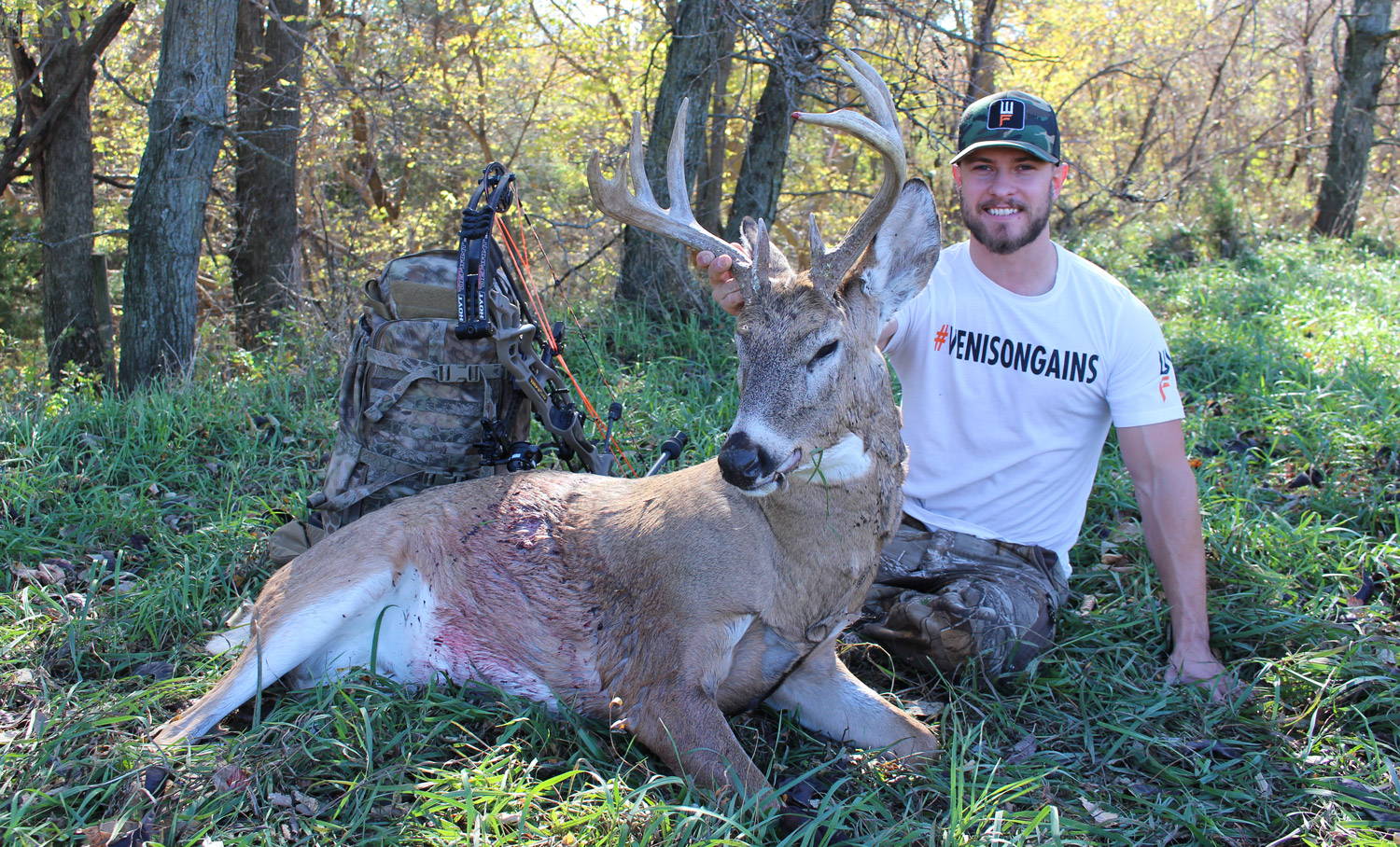 Growing up on an acreage in SE Nebraska, Josh always had a love for the outdoors. He took on bowhunting at 12 years old after watching VHS tapes like monster bucks, and reading articles written by some of the legends of the outdoors (Bill Jordan, David Blanton, Chuck Adams, Randy Ulmer etc.). He grew up in a non-hunting family, but they were very supportive of his growing interest in bowhunting. Living in the country, he was always catching a glimpse of whitetails in the fall, and strutting toms in the spring. Making the decision to become a hunter was one of the most important and impactful decisions of his life. Hunting kept him on the straight and narrow during high school. While other kids were out partying and staying up through the night getting into trouble, he was focused on topo maps and where he was going to set up in the morning to hopefully catch a bruiser cruising the tree lines. His passion has grown into a pursuit in "telling a story" and documenting his outdoor experiences. He's fully committed to the lifestyle of filming hunts, sharing content and exposing the pure Joys of bowhunting. In the summer of 2016, he launched a lifestyle and media brand called "Whitetail Fit".
He's poured his heart and soul into the venture. Outside of hunting, he's been a huge advocate of healthy lifting and living a fit lifestyle. He quickly realized the benefits of being fit in his hunting trips. He found benefits for hiking, hanging stands, waking up early, dragging deer, working the fields, motivation, carrying filming equipment along with his hang and hunt sets. The fitness side of his life partnered perfectly with his style of bowhunting - thus, Whitetail Fit was born.
Joel prefers to build his hunts for public land bowhunting. He feels inspired by having hundreds, even thousands of acres at his disposal to explore, research and tackle head on. Hunting large tracts of public land demands a certain level of physical demand, because most public parcels he hunts do not allow access by ATV or vehicle and he loves every aspect of that challenge.
Since becoming a hunter at 12 years old, most of his family has adopted the lifestyle as well. Wild game is a delicacy in his households and knowing where their meat comes from is so important to them!
If you want to know more about Joel and what Whitetail Fit is about, follow his social media channels, as well as YouTube.