Kinion Bankston (Southern Boyz)
Garrett Johnson (Brush Wold Hunter)
Joel Burham (Whitetail Fit)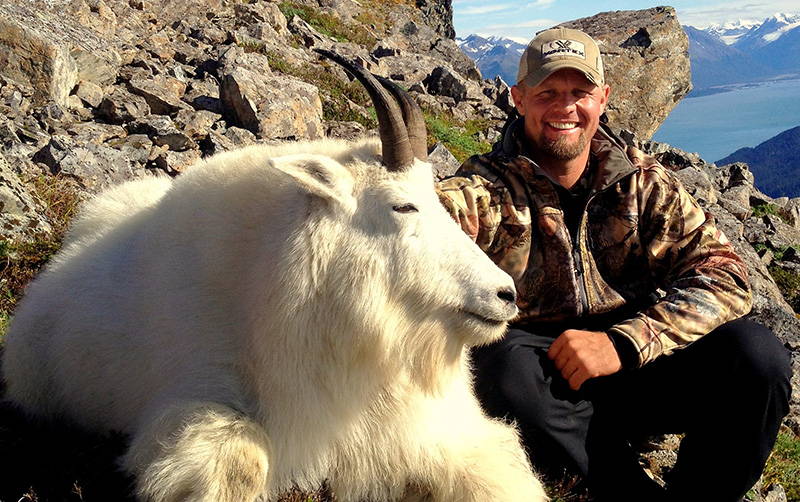 Josh was born and raised in Tremonton, Utah. It was where he grew up that he established his love of the outdoors, wildlife, hunting, and fishing. His small-town upbringing taught him the core values that makes him who he is today. He was raised where family, integrity, respect, hard work, commitment, and treating others the way that you would want to be treated was and is the way of life. He's passionate and determined in everything that he does, and he's not afraid to work hard and do what it takes to achieve what he set out to accomplish! He's married, and the father of one son and four daughters.
He began hunting at the age of 8 with his father, grandfather, and uncles. He cut his "big game teeth" hunting Mule Deer along-side family in the mountains and lowland sage-country of Southern Idaho. He was given an open-sight .243 at the ripe old age of 12, and from that moment on was hooked for life! This passion for the outdoors is something that he can't wait to share with his children, and to create similar memories in the years to come.
He's been fortunate to hunt multiple species all over the world, ranging from Alaska, Canada, Mexico, and the Lower 48 states, to the South Pacific and Asia. He's currently chasing the North American Super Slam and has completed nearly two-thirds to date. He's proud to be part of such a great group of individuals that values this unbelievable culture and heritage, and that is willing to stand up and protect the future that brings all outdoorsman an unparalleled happiness.
"When it comes to being in the outdoors, no matter where I am at, the one thing that I depend on is my gear. Whether it's clothing, boots, firearms, or optics, having the right items that are conducive to my geographical location is significantly vital. When it comes to my clothing/camo, King's Camo has proven itself time and time again. I've hunted in locations with ample rainfall, mud, bugs, sub-zero temperatures in the arctic, weather ranging from 20 degrees in early spring, to 100+ degrees during the summer. Overall, I have found that King's Camo provides the right clothing for all applications! I can't say it any more true than it is! To date, I have never found myself in a situation, where I wished I had a different type of clothing. That simple fact is why I always take King's Camo into the field, no matter where I am at in the world!"