Kinion Bankston (Southern Boyz)
Garrett Johnson (Brush Wold Hunter)
Joel Burham (Whitetail Fit)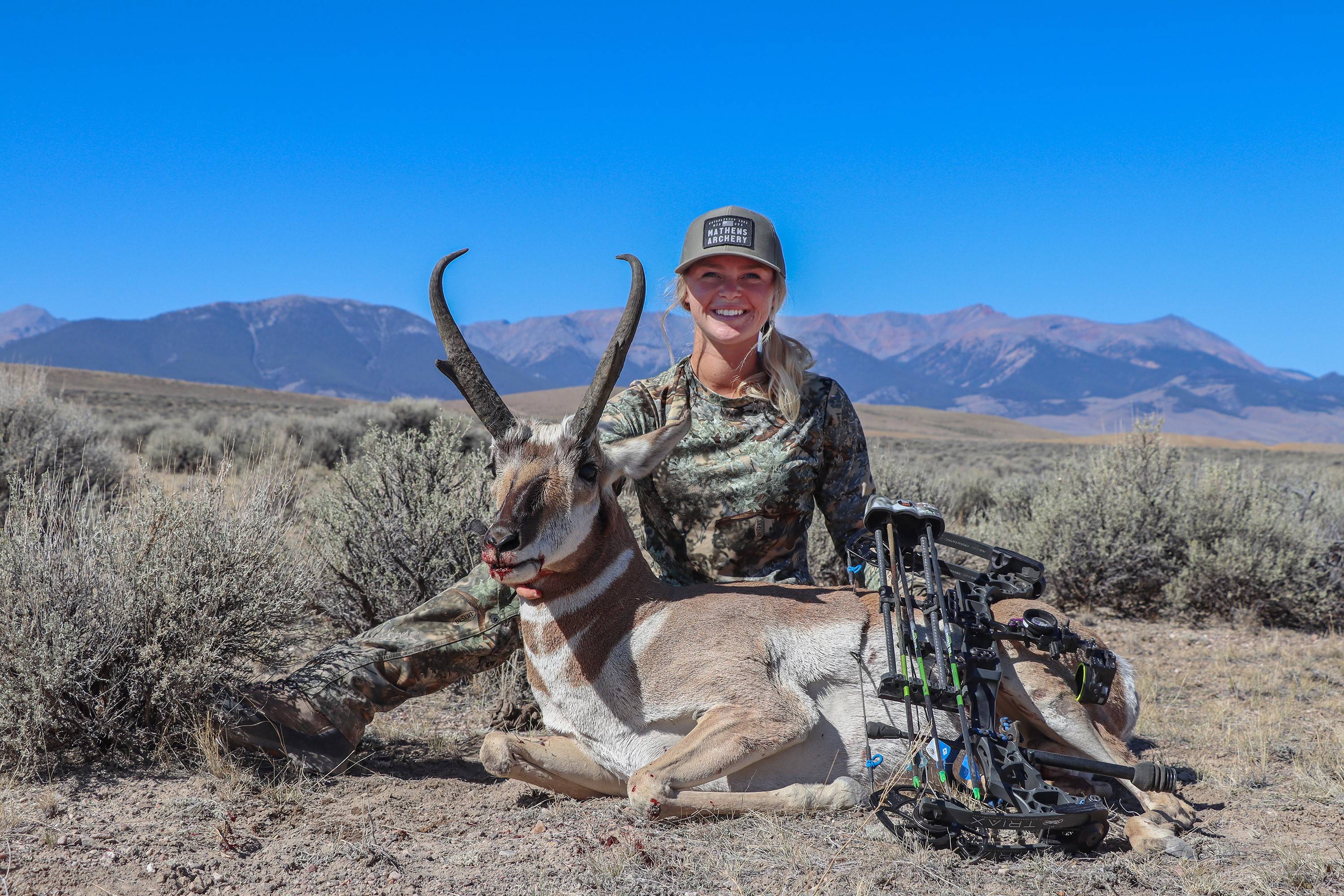 Lydia Smith is a dedicated hunter with a deep passion for wild game and the land on which it lives. However, she didn't grow up in a hunting environment. She grew up in the city of Idaho Falls, Idaho with her parents and three siblings. While her family often went on camping trips and hikes, nobody hunted. Though that passion for nature was always there, she always felt like there was something more that was missing.
At the age of 16, she finally saved up and went through Hunter's Ed and field day. But it would be two years before she finally went on her first hunt, where she harvested a mule deer. That fall, the part that she felt was missing was finally filled. During her second year of hunting she began archery, and she had three successful hunts – solo spot and stalk antelope, a black bear, and late season mule deer, all with her bow.
Nearly 5 years later, hunting is a very large part of her life, something that molded her into the person she is today. Her biggest passion in bowhunting is public land elk. That is a pursuit that has been the greatest challenge for her as a hunter and the most meaningful.
Aside from hunting, Lydia is a wildlife artist (you can see her work here). She also has a passion for horses and working with them as well as dogs. With her artwork, she hopes to share her love of the outdoors and the wildlife with the world. Right now, she's working on a brand that will hopefully help everyone, even the anti-hunters see how much love and respect hunters have for nature. She also hopes to encourage those who came from her same situation of being in a non-hunting environment and not knowing where to start to not be afraid and follow that passion they have.
"Since I started hunting, King's Camo has been some of the only stuff I've worn. Where I hunt, their Desert Shadow & Mountain Shadow patterns are ideal, lightweight and comfortable. Making it perfect for pronghorn and mule deer hunting in the sage and elk hunting in the pines. Some of my favorite gear is the Women's XKG Ridge Pants, XKG Leg Gaiters and XKG Summit 20 degree mummy bag. Honestly, anything XKG you're going to love. And after meeting the King's team themselves, my love for the company only grew. They made me feel like I was a part of the family and they're always so quick to help."