Kinion Bankston (Southern Boyz)
Garrett Johnson (Brush Wold Hunter)
Joel Burham (Whitetail Fit)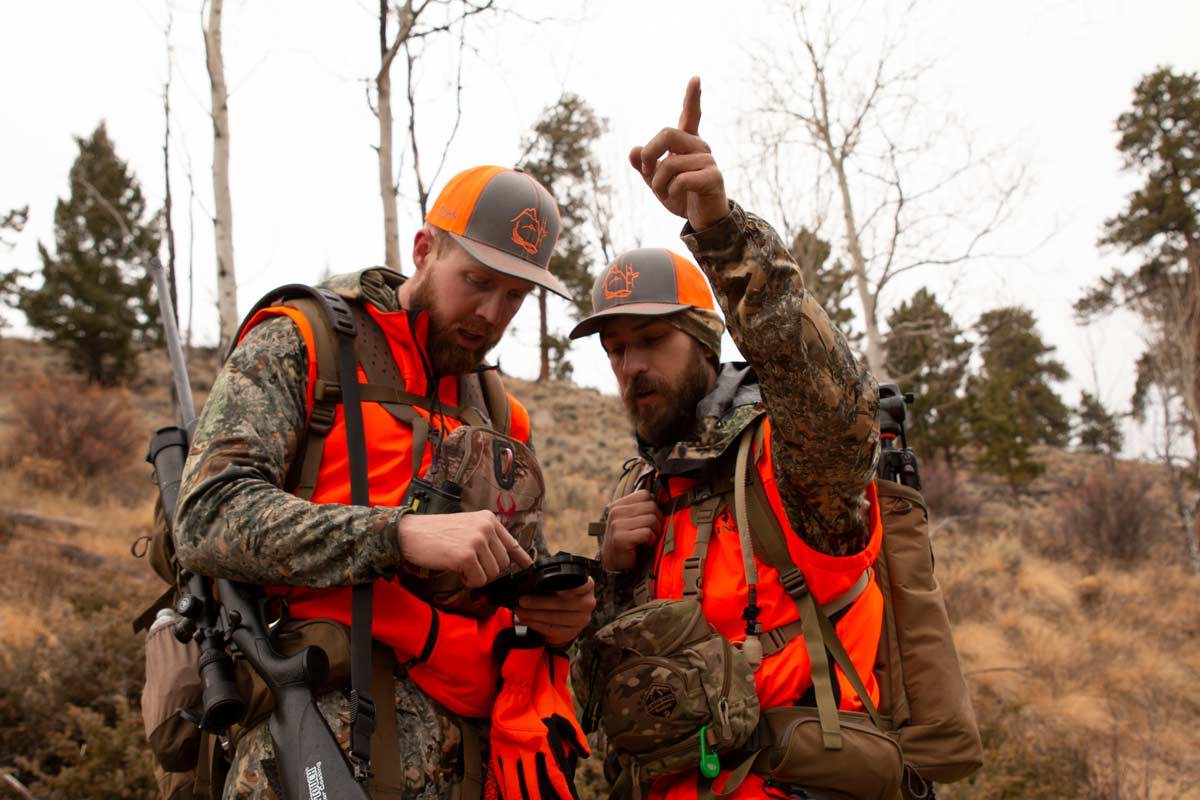 There is nothing better than having good friends, who all share the same passion for the outdoors. McCade Cox and Ian DuClos created SAHN as a vehicle to help them share their passions with others. Zach Mikesell was an obvious addition to the group, due to his aligning character and values. Being raised around the mountains of Utah, these three outdoorsmen have a deep-rooted love for the mountains, and the creatures that roam them. Each of them has a different background, personality, and group of skillsets, that when combined, create an unparalleled, fun and adventure-filled experience.
McCade was introduced to hunting by his dad, grandfather, and two uncles. They taught him how to hunt, fish, hike, and appreciate all things that the outdoors can offer a man. The fire that his mentors lit under him, fueled his deep passion and love for nature. He always seems to be found hiking, hunting, or doing something fun in the mountains. He's passionate about elk and deer hunting and enjoys pursuing waterfowl once the big game hunts end. His dream hunt is an Alaskan float trip, hunting moose.
Although Ian didn't grow up hunting regularly, is no stranger to the outdoors. He grew up with passions for hiking, camping, scouting, and bush craft. Ian got his first taste of small game hunting as Boy Scout and also accompanied McCade on a few hunting/scouting trips in his teenage years. He held his first big game tag in 2013, as part of the Utah Mentorship Program. Under the constant pressure from McCade, Ian completed his Hunter's Safety in January 2017. He then harvested his first mule deer buck in Colorado in the fall of 2017. Ian was instrumental in establishing the Denver-Metro sub-chapter for the Colorado Backcountry Hunters and Anglers and is currently serving as the first Regional Director/Group Leader for the group. His dream hunt is to hunt Caribou on the frozen tundra of Alaska.
Zach has been immersed in the outdoors since he was very young. Spending countless summers at Otter Creek State Park in Central Utah, he learned the ins and outs of fishing and looking for wildlife. Zach has always been obsessed with the mountains and enjoys hiking and hunting in areas that not many people have ever seen. He was lucky enough to draw the 2013 Utah Sportsman's Mule Deer permit, and with help from family and friends was able to enjoy a DIY dream hunt and harvest a 240-inch velvet giant. This experience only deepened his love for the outdoors and he is always looking for another reason to "see what lies over the next ridge."
"We choose to utilize King's Camo XKG Series on our hunts, due to its effectiveness and durability. The materials, camo patterns, layering systems, and price points cannot be matched! Not once has our King's gear failed us on a hunt. It not only conceals, but also protects us from any element we face."